Product Description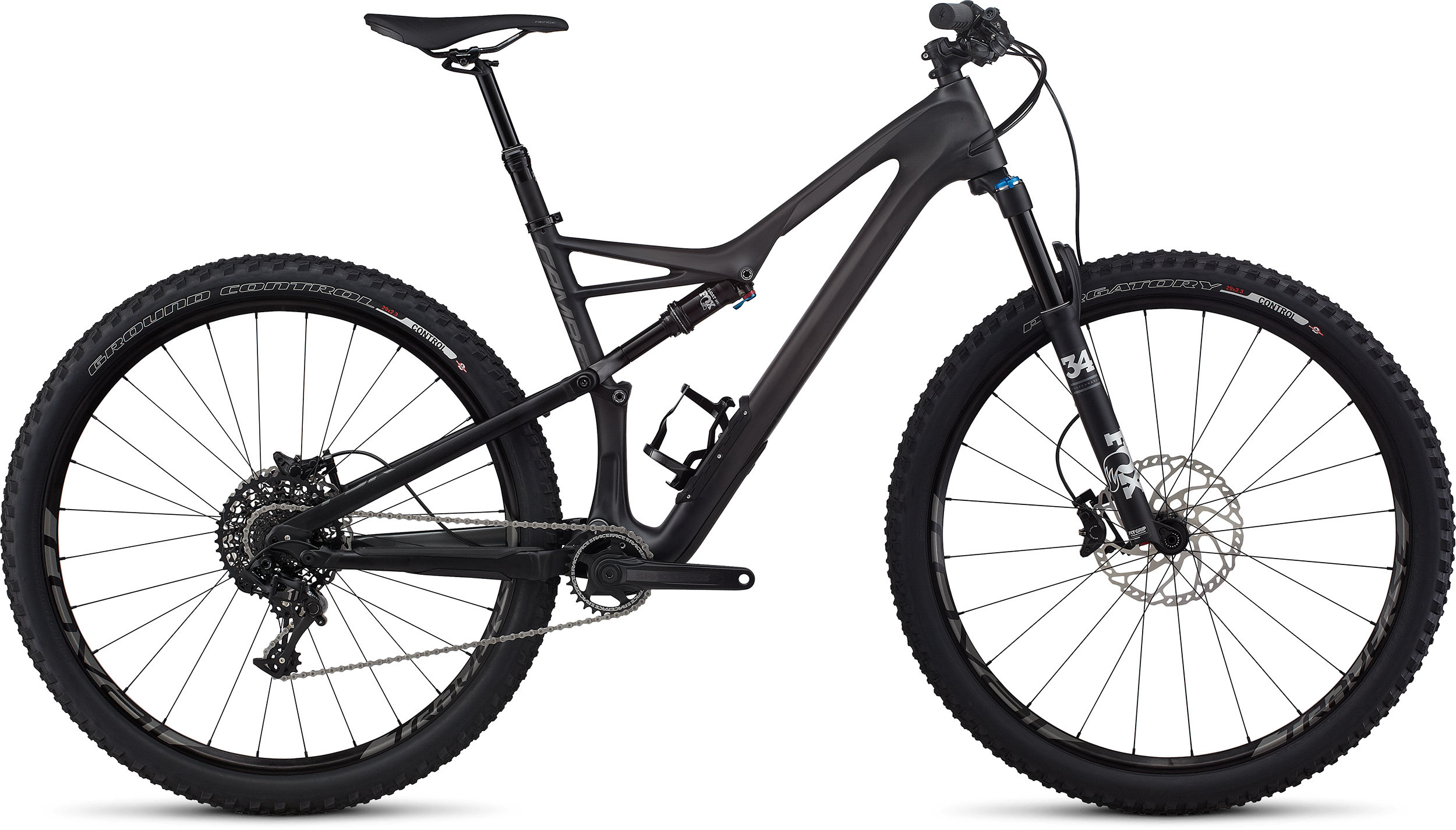 Full-blown, big suspension trail bikes are cool, but they get uncool pretty fast when it's time to ride them up the trail. With the large rolling stock found on the Camber Expert Carbon 29, however, you'll be moving with maximum efficiency uphill with enough travel leftover to tear the descent. This is achieved by combining our full FACT 9m carbon fiber Trail Chassis with an M5 aluminum Camber FSR rear end. The combination results in the perfect blend of responsiveness, lightweight, and durability. At both ends of the bike, you'll find sufficient travel lengths that deliver plenty of plush suspension—all without going overboard on big hit capability. This means that you don't have to sacrifice efficiency, weight, or sheer speed to ride how you want. And with our Trail 29 Geometry and lightweight, stiff and smooth Concentric Pivot at the rear, we can guarantee it. The other trail component of the Camber is utility, and along these lines, it features our fully integrated SWAT™ Door at the down tube of the frame. Open it up, and you're able to safely and securely house your ride essentials right where you want them—on the bike. For the build, we selected components like a SRAM/Race Face one-by drivetrain, powerful Shimano SLX brakes, and a FOX 34 fork with ultra-stiff stanchions. Altogether, it's a bike that's can do it all, and do it all fast.
FACT 9m carbon Trail Chassis w/ Camber FSR M5 alloy rear end is mated with our Trail 29 Geometry to form a bike that's just as at home on the climbs as it is mowing over rough trail sections. You'll also find internal cable routing for clean lines and minimal maintenance and an integrated SWAT™ Door for zero-hassle storage of your trail essentials.
FOX 34 Performance Elite 29 fork features 34mm aluminum stanchions that are equal parts strong and stiff, 120mm of plush, trail-taming travel, and three-position lever adjust that lets you customize the suspension on-the-fly for any trail condition.
A SRAM X1 rear derailleur controls a wide range of gears with reliable precision.